Welcome To GetYourParts.ca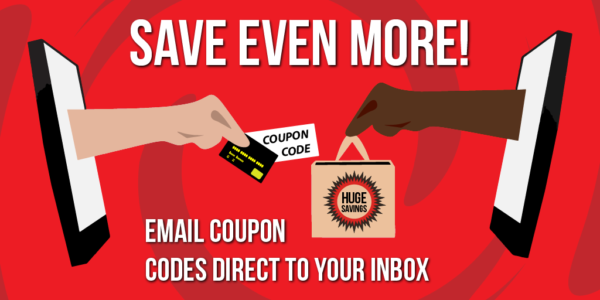 General Inquiry
Please send us an inquiry to get in contact
Information Center
Please Note: If you navigated to another page and ended up here please check your internet connection. This page loads when offline to ensure our users still have access to information
Frequently Asked Questions
The FAQ is updated on a regular basis. If your question was not answered here, or if you have a suggestion for FAQ, please contact us.
Lead estimated shipping time (based on business days)
We ship our items as quickly as possible. Allow 2-3 days for handling and processing of the order to confirm payment and shipping details.
See images below for average shipping time (in business days)
Can I return a purchase?
Absolutely, as long as the item has not been used or modified, and as long as you notify us within 14 days of receiving the item. Used or modified item cannot be accepted as returns, and items that have been purchased beyond 14 days are either not accepted as returns OR will have an increased restocking charge applied. We keep our prices as low as possible, these policies allow us to continue to do so.
Return Address: 1180 Kennedy Road Scarborough, Ontario M1P 2L1 Canada
Do you have the lowest prices?
The answer to this is YES and NO. No, in that there are always competitors that claim they can offer an item at a lower price than GetYourParts.ca Inc. That may be true in some cases, however if you compare an item based on QUALITY and OE appearance then we are by far priced lower. Our products are constructed from much higher quality materials. Not convinced? Cut open a competitor's flexpipe or resonator pipe and look at the INTERNAL construction. Look at the THICKNESS of the tubing, the QUALITY of the bends (majority are MANDREL BENT), the SIZE of the converters. In the end you will realize that apples and oranges cannot be compared!
Does GetYourParts.ca Inc use converters sourced from outside North America?
ABSOLUTELY NOT. We do not have anything against countries such as China or India, or their workers, but we do not use their converters in ANY of our products. Our converter cores are currently sourced exclusviely from the United States. We work closely with the manufacturer's there to insure we have a quality product to give years of trouble free service. The price from these countries is attractive and MANY of our competitors used products sourced there, however most do not conform to either Canadian EPA or US EPA laws and regulations. It is not worth the risk to our environment or your family to use such products. Do the right thing and do not support companies that sell and promote these types of products. They take jobs away from Canada and the USA and give our industry a bad name.
How do we manage to provide great products at such low prices?
GetYourParts.ca Inc is familiy owned and operated. We keep our overhead as low as possible and pass those savings on to our customers. We do not need to spend ridiculous money on advertising and sales reps, our products and service speak for themselves!
What makes us different?
Great question! We are constantly adapting to our customer's needs. We do not sell spark plugs, wiper blades and other products that Jobbers or auto parts stores do. We are JUST EXHAUST and we have the largest selection of exhaust in the aftermarket, PERIOD. If you want to see the future of the industry, look no further. We have been imitated many times, but NEVER duplicated. We have an in-house R and D facility so that every item we sell has been test-fit and designed to work right the first time. In addition, we are constantly adding new numbers everyday. An example would be our rapid development program. If, for example, we do not have a direct fit converter available for a certain application, we are able to reverse engineer that item from a sample provided by the customer and turn-around is usually less than 24 hours! If you consider Quality, Price, Selection, Knowledge, and Support, no-one comes close to GetYourParts.ca Inc!
Why do so many companies advertise cheap OBD2 converters?
Quite simply because they are NOT. This is the unfortunate part of this business, just about anyone can get away with selling junk and incorrectly advertising as a genuine OBDII converter. Over the years we have many individuals and companies that use everything from our descriptions and wording of products, to copying entire pictures. During our time in business since 1999, we have seen many of these companies come and go, leaving a trail of unhappy customers and useless product in their wake.